Traces of Time . . .
Happy Month of Spring
This week
February 27, 2017
End of Winter
Beginning of Spring
March April May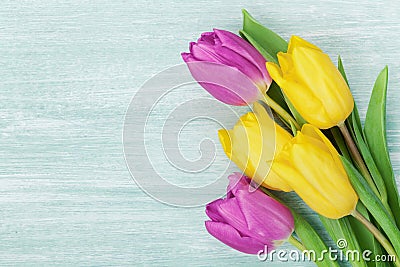 Monday - February 27, 2017
Tuesday - February 28, 2017
Wednesday - March 1, 2017
Happy March...Spring is coming - isn't it?
Ash Wednesday means it's only 40 days till Easter--
(That will be Dad's last day to be 82.)
I just found a great talk by Bruce C. Hafen and Marie K. Hafen about
"The Redeeming & Strengthening Power
of the Atonement" about the
You can google it from the Women's Conference 2014.
We're on our way to the Temple at 11:30 to do a 1:00 session today because
Walt has volunteered the High Priest Quorum to help Marizza Shoup move her
desks, etc, out of her office to another building tonight at seven o'clock.
(He's worried that he may have gotten into more than he anticipated for
the "older" guys. I guess the Bishop is having the missionaries help,
plus maybe the Young Men.)
Love, Dad & Mom/Grama 'n Grampa/Uncle & Aunt/ Walt & Eileen
SIBLING BOOK CLUB - Janie's choice for March
NEW YORK TIMES
BESTSELLER • A thrilling novel based on actual events, about the nature of genius, the cost of ambition, and the battle to electrify America
NAMED ONE OF THE BEST BOOKS OF THE YEAR BY

THE WASHINGTON POST

• SOON TO BE A MAJOR MOTION PICTURE STARRING EDDIE REDMAYNE
Thursday - March 2, 2017
I got a blood test this morning before we went to our walking class at eleven o'clock, then to the Institute Class at Noon.
Bonnie Fronk taught the class while Nancy is out of town.
The lesson was "Kingdoms of Glory and Perdition."
This afternoon was my quarterly check up with our Internist, Dr. James Spackman. He was happy that my A1C is down to 7.4 from 7.7 last November, but would like me to get back to under 7 to be more normal for diabetes. I was 6.7 last May, then from there it went up to 7.4 in August.
My thyroid is 6.57 which normal goes up to 6.8.
So I need to be more careful with what I eat, keep exercising more and lose some more weight.
Three regular meals a day with two healthy snacks in between are the best. Walt and I have gotten into the habit of having a late breakfast then a mid-meal about 4pm so we're out of the habit of planning "3 meals a day."
We've watched some old movies this week that I recorded from TCM which had Oscar movies for February leading up to Oscar Night Feb. 26.
We don't watch the Oscars anymore since they are on Sunday now and we hardly ever go to a movie. We heard about the fiasco for the Best Movie of the Year award. Sad for all involved.
Some of the movies we watched....usually in two or three sittings: "A Tree Grows in Brooklyn,"
Friday - March 3, 2017
We watched "The Spirit of St. Louis," about Charles Lindbergh's solo flight from New York to Paris in May 1927. We got really interested in him when we lived in St. Louis.
We watched this movie all the way through at one time. We'd seen it before a time or two, but still love to see it.
(Walt was there from Sep 1959 to Jun 1963 going to the Washington University School of Medicine--a private university names after George Washington. It was then and still is ranked #3 among medical schools in the U.S. Harvard and Johns Hopkins medical schools trade back and forth fore the #1 and #2 spots.)
I was there with Walt June 1961 after we were married on June 14 in the Salt Lake Temple.
There's a special museum for Lindbergh in the Forest Park, which was across the street from the medical complex where we lived.
Saturday - March 4, 2017
The Fishers stopped by on their way back from Boise to Rexburg. They went to the State High School Boys' Basketball Tournament. The Madison High team had two heartbreakers -- losing in overtime to Centennial and then to Bonneville.
I had mixed bread and fried some
fresh, hot scones for them.
Ashley was with two of her friends -- Brennda and Marie--an exchange student from Germany.
Michael in the next photo after this one,
is showing his second piece
of Texas chocolate sheet cake.
All too soon, it was time for them to
head on to Rexburg.
In the next photo, Janie is
proving that she is taller than I am.
And notice that Shawn and Janie's
youngest son, Michael, is now
taller than his Mom
Sunday - March 5, 2017
This year in our Sunday School Gospel Doctrine Class we are studying from the Doctrine and Covenants.
I am going to share parts of an article in the Church News, Feb. 19, 2017, p. 16:
"President Gordon B. Hinckley...called the Doctrine and Covenants 'a glorious book replete with words of heavenly wisdom. It contains the word of God to us of this generation' (The Order and Will of God" Ensign, January 1989, p. 2).
"He explained that all the standard works are indispensable to understanding the things of God: The Bible provides a foundation for faith. The Book of Mormon stands as another testament of Jesus Christ. The Pearl of Great Price supplies details missing form the book of Genesis and contains remarkable accounts of early events in the life of Joseph Smith.
" The Doctrine and Covenants, however, is unique. 'It is the constitution of the Church. While the Doctrine and Covenants includes writings and statements of various origins, it is primarily a book of revelation given through the Prophet of this dispensation..."
I will continue this next week...